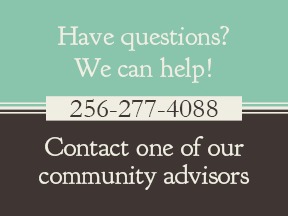 Want to have lunch with our dedicated staff and learn more?
Stationed in Huntsville, Alabama, The Cottages maintain a small business feel despite having ten Cottage locations throughout the region. Our close-knit employees are dedicated to providing friendly, quality service to all Cottage team members, residents, and resident families. Our mission statement and core values remind us what we are striving to achieve daily.
To meet the staff at your local Cottage, visit this page and select your preferred Cottage then click on the Meet the Staff tab.
Mission Statement
To provide exceptional care and service to our residents, families, and communities by promoting resident individualism, choice, and personal dignity in a comfortable, home-like environment.
Core Values
Resident Focus
Continuous Improvement
Quality
Collaboration
Accountability
Integrity
Respect
Passion & Commitment